Best city in Canada Toronto
Climb this 1,815-foot-tall observation tower to have the whole of Toronto at your feet and overlook up to 100 miles on a clear day. Once the tallest structure on Earth for over 30 years, the CN Tower attracts travelers to its two observation decks—one of which features a glass floor. If you're looking for an extra thrill, try Edgewalk, where you can walk hands-free on a ledge surrounding the top floors. The tower is also home to the award-winning 360 Restaurant, which completes a rotation around the structure every 72 minutes, giving you an ever-changing view of the city while you dine.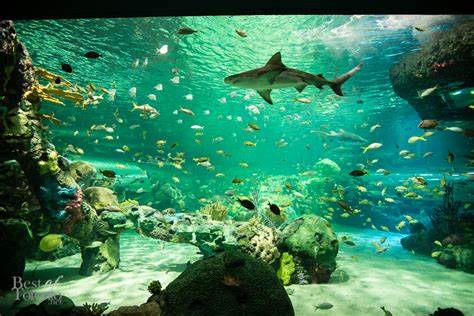 Visit Ripley's aquarium of Canada. Explore the Waters of the World at Ripley's Aquarium of Canada. Located in the heart of downtown Toronto at the base of the CN Tower, the aquarium is Toronto's must-see attraction for tourists and locals of all ages. Immerse yourself in a world of 20,000 aquatic animals and discover your own underwater adventure. The Aquarium features North America's longest underwater viewing tunnel with more than 5.7 million litres of water and over 100 interactive opportunities. Get up close and personal with several touch exhibits featuring horseshoe crabs, sharks, scarlet cleaner shrimp, and stingrays as well as daily dive shows every 2 hours. This awe-inspiring attraction consists of nine carefully curated galleries showcasing a cross section of saltwater and freshwater environments from around the world – starting with species from Toronto's backyard, the Great Lakes basin.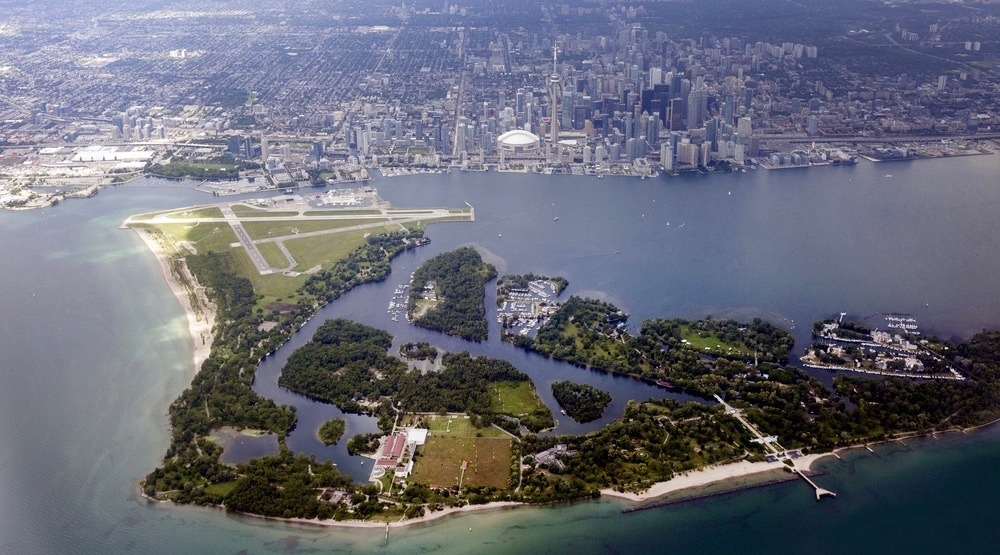 This park in Toronto is a haven for travelers looking to spend a fun-filled day in the great outdoors. Rent a bike at Centre Island Pier—which has fantastic views of Lake Ontario—and explore the park's many trails and paths. You can also have a picnic at Olympic Island while admiring the stunning views of the Toronto skyline. The kids will love the Centreville Amusement Park and petting zoo, too. In the evening, head to Hanlan's Point Beach to catch one of the best sunsets in Toronto. The park can be explored on a bike tour of Toronto, which often includes other sights along the city's waterfront.
Wander around the acres and acres of islands and futuristic buildings housing an imaginative entertainment complex.
When visiting Toronto, be sure to stop at the Royal Ontario Museum, dedicated to art, culture, and nature. The museum currently holds 13 million objects in its collections with over 40 galleries and exhibition spaces showcasing art, archaeology, and natural science. The exhibits explore everything from dinosaurs to mummies, Chinese architecture to Indigenous objects, and more. An entertaining and educational experience for all ages.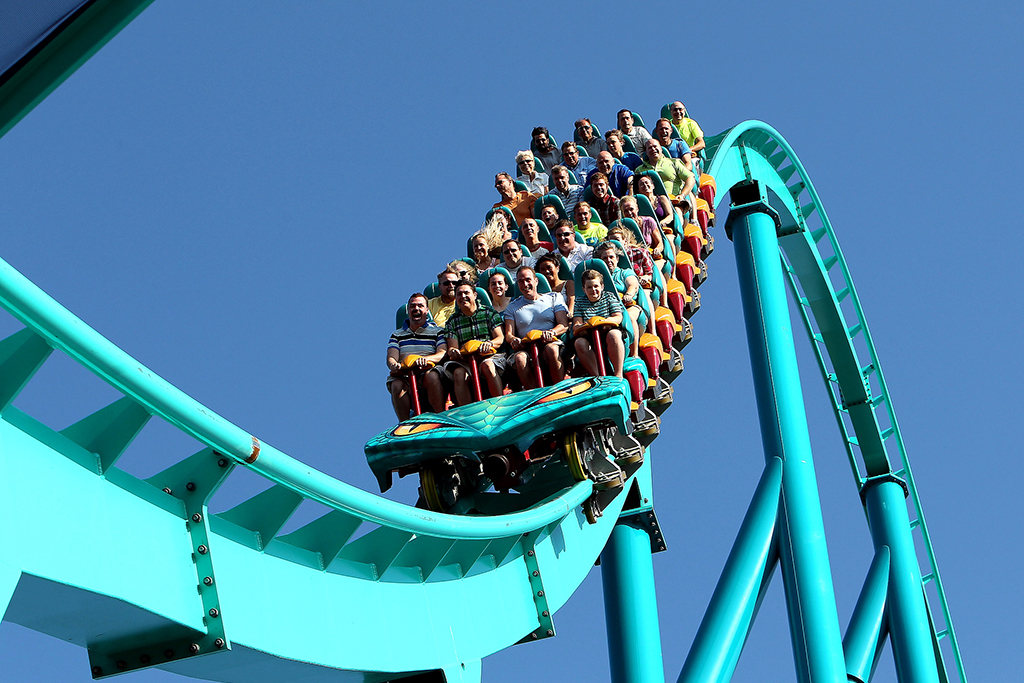 Located just North of Toronto, Canada's Premiere Amusement Park truly has something for everyone. For thrill seekers, the park features 70 rides including 17 roller coasters and the all-new Yukon Striker, the world's fastest, tallest and longest dive roller coaster. And for families, the park includes 2 children areas with rides, games and live entertainment. In addition, cool off in Splash Works, a 20 acre water park or take in any of our world class live shows and special events. Each fall brings the return of Camp Spooky for kids and families by day, and Halloween Haunt's frightening attractions by night. And new for 2019, families can enjoy WinterFest, where the park will be magically transformed into a winter wonderland full of enchantment and holiday cheer.
Honor the achievements of some of the greatest stars in hockey at this shrine to Canada's national sport.